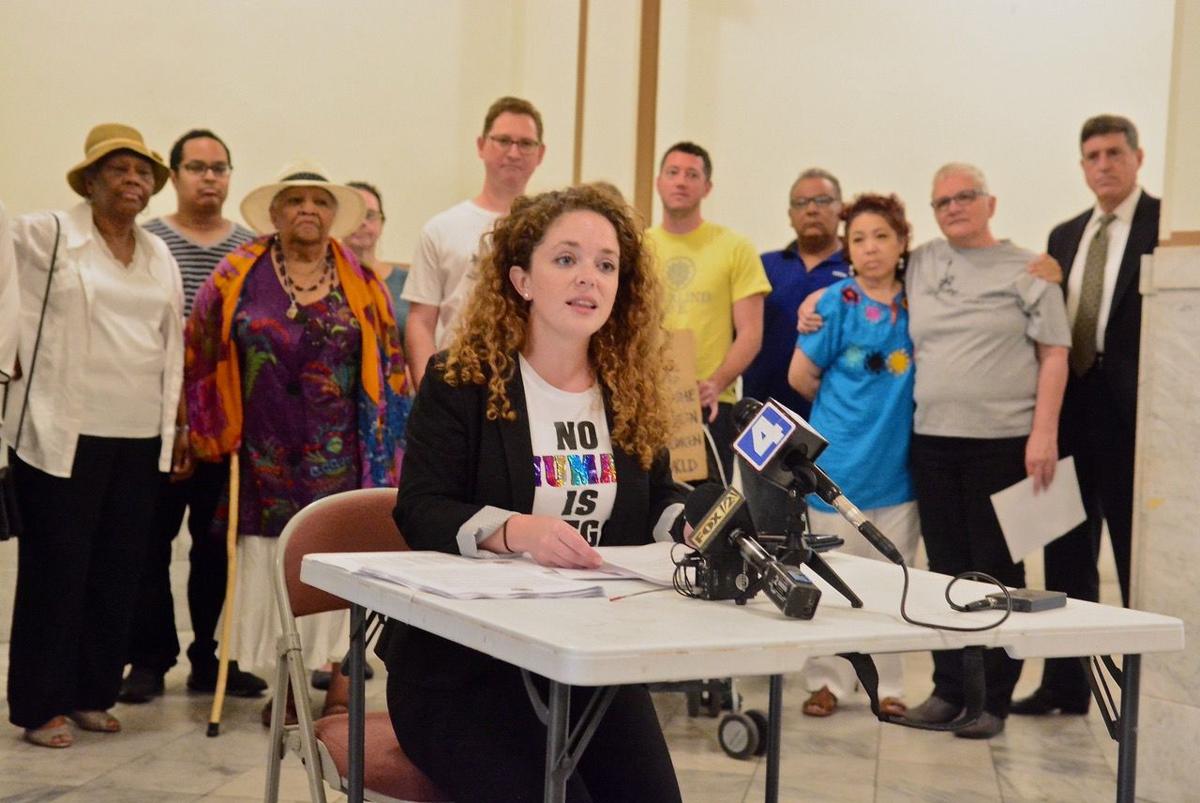 Elected in February, 2018, I've been hard at work for the residents of the 8th Ward and the people of St. Louis. As a member of the citywide legislative branch, the first resolution I sponsored, condemning the Federal Government policy of separating children from their parents, was co-sponsored by every member of the Board of Aldermen. I've co-sponsored legislation promoting good governance through campaign finance limits, enhancing accessibility to our meetings through captioning, and am pursuing restricting lobbyist access to those meetings. As a ward, we've worked through a difficult summer of trash collection, a number of significant traffic issues, we're getting new LED lighting in high traffic areas, and we've given valuable community input on development projects. Read all about my track record thus far right here.
The 8th Ward is full of people who are deeply invested in our region - in nonprofits, hospitals, schools, and technology companies - and I'm honored to represent you. My priorities have been to make equitable policy for our city as a whole, serve our ward's needs and forge strong relationships, both in our ward and with our neighbors and their leadership. I approach my votes at the Board with a critical eye to seek out both the facts we need to make reasoned decisions and the input of our community. I believe that the City of St. Louis needs leadership that is willing to make hard decisions, to challenge business as usual, and to cultivate a vision so we're all working towards a common goal. I continue to believe that St. Louis is a city full of potential and hope.
I'm an immigration attorney and partner at Khazaeli Wyrsch, LLC and I proudly served as board member for the Migrant and Immigrant Community Action (MICA) Project for four years. I'm honored to be a 2018 Rodel Fellow in Public Leadership, a national program with the Aspen Institute to enhance our democracy. I earned a law degree while focusing on immigration, civil rights, and international human rights law, along with a Bachelor's degree in Urban and Cross Cultural Ministry and a TESOL Certificate. I love our city of St. Louis and I am deeply committed to the strong, diverse community I'm part of in the 8th Ward.
I'm proud to be supported by…